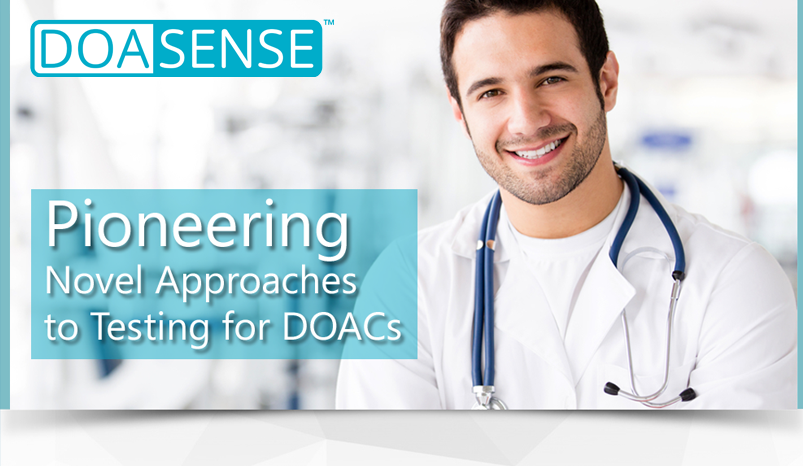 When every minute counts … fast DOAC testing matters.

DOASENSE's mission objective is changing the landscape of testing for DOACs (new synthetic oral anticoagulants) with novel and quick point-of-care urine tests
The determination of DOACs has long been limited to blood sampling approaches, with all their potential limitations, and a
rapid assessment of the anticoagulant effect of non-vitamin K antagonist oral anticoagulants (Direct Oral AntiCoagulants – DOACs) by point-of-care testing (POCT) so far has been an unmet clinical need.
DOASENSE offers products for specific testing for DOACs
in urine
Tests which are
easy to use and e
asy to interpret,
reproducible, and
patient friendly
Listen to what opinion leaders think about DOASENSE's solutions:
Typical clinical scenarios where testing for specific DOACs can be of value
Stroke (e.g. before thrombolytic therapy)

Trauma

Emergency procedures

Evaluating for venous thromboembolism

Spontaneous hemorrhage

General surgery or invasive procedures

Other situations where medication history may not available
In each of these situations the objective is establishing the absence of DOACs in the patient prior to procedure
Accelerate your clinical decisions and treat patients earlier!
Please note that our products are for health care professional use only!


NOTE: DOASENSE(TM) products may not be available or approved in your country.